Affirm Your Worth Affirmation Card Deck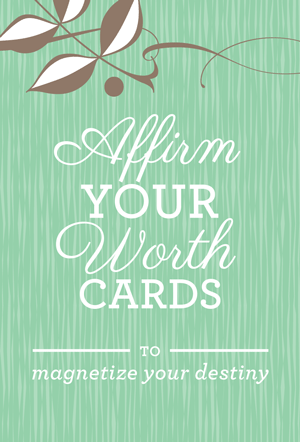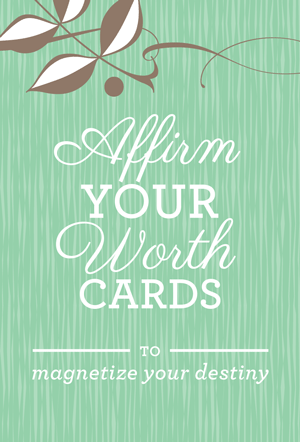 Affirm Your Worth Affirmation Card Deck
Affirm Your Worth Cards
This deck includes 50 affirmation cards that I consider to be 'Affirmations 2.0'!
If you are ready to live the life of your dreams, then increasing your self-worth is THE way to do it!
Affirm Your Worth Cards and magnetize your destiny by Marie Manuchehri

Build your confidence and self-worth with these 50 fun affirmations.

Includes five blank cards to personalize your desires.
Instructions are included for highly successful and life-changing method.

Created by internationally known intuitive healer Marie Manuchehri, RN, who is the author of Intuitive Self-Healing, and How to Communicate with Your Spirit Guides.

Made in the USA.